TRADER SUCCESS AFFIRMATIONS 6Hz Theta Binaural Beats | Positive Affirmations for Traders audio play this repeatedly while trading.
Positive Affirmations for Traders (Audio)
In the markets, 80% of trading is a mental battle between yourself. Maintain a deep state of focus, control, and discipline. Play this repeatedly while trading.
Affirmations for traders in the financial markets. Re-programming your mind involves talking to your subconscious mind and repeating. You should listen to this video every night for one month for best results. I created the video for myself to help with my trading mindset and have decided to share it with others.
Establish a trading plan. Decide entry & exit points. Profits are for those who act and not react.

– Antoroy
I hope it will help some other traders out there! A 6Hz Theta wave binaural beat is playing in the background of this video. This is the frequency of the brain when you are falling asleep, and when we are between the ages of 1 and 7 years old, our brains are being programmed into theta states.
The audio is designed to be listened to on headphones while you are falling asleep. While you fall asleep, the Positive Affirmations for Traders audio speak to your subconscious mind and override any negative programming related to trading and money. Anyone who has traded for a while knows that your worst enemy in the markets can be your own thoughts and physical state. Positive affirmations can override programming in our sub-conscious that sometimes results in poor decisions.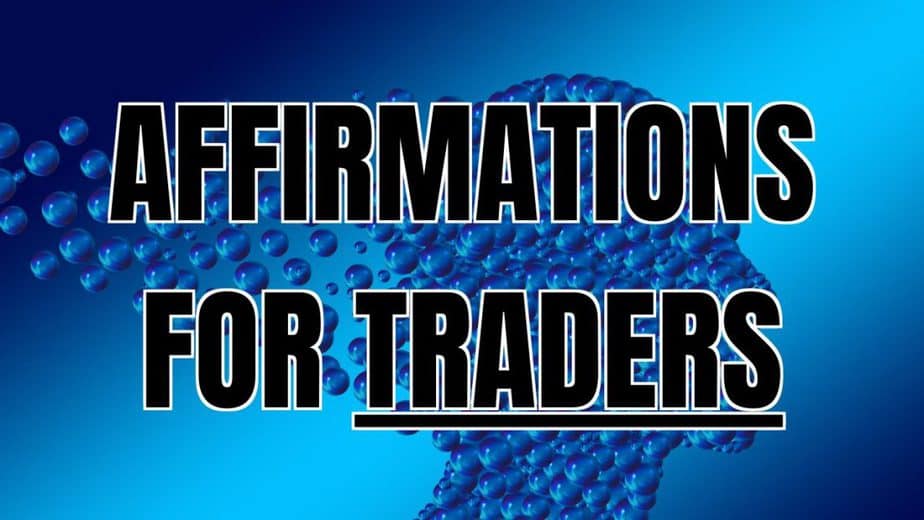 I am a consistently profitable trader, for example. When I receive trading alerts, my mind becomes clear and focused. I am a disciplined risk manager, and I do not trade based on emotions. When trading, I consistently make the right decision. I confidently move money in and out of the financial markets to make a profit. Besides being calculated and analytical, I only trade when the price, chart structure, and fundamentals are right. I am disciplined and focused.
I would appreciate any comments or suggestions you may have.