This forex video explains four effective trading strategies you can use with the stochastic indicator. It is applicable to both forex and stock trading. You should pay close attention to how the stochastic indicator works as part of your trading strategy.
How to Trade the Stochastic Indicator Effectively (Forex & Stock Trading) Effective Trading Strategy
This forex video covers four effective trading strategies that you can use with the stochastic indicator. It applies to both forex and stock trading. As part of your trading strategy, you should pay close attention to how the stochastic indicator works.
In forex trading, the stochastic oscillator is used to identify potential trend reversals. The momentum indicator compares the closing price to the trading range over a given period.
Don't trade too many markets with too little capital

– Antoroy
The charted stochastic oscillator actually consists of two lines: the indicator itself is represented by %K, and a signal line that represents the three-day simple moving average (SMA) of %K. When these two lines intersect, it indicates that a trend shift may be on the horizon.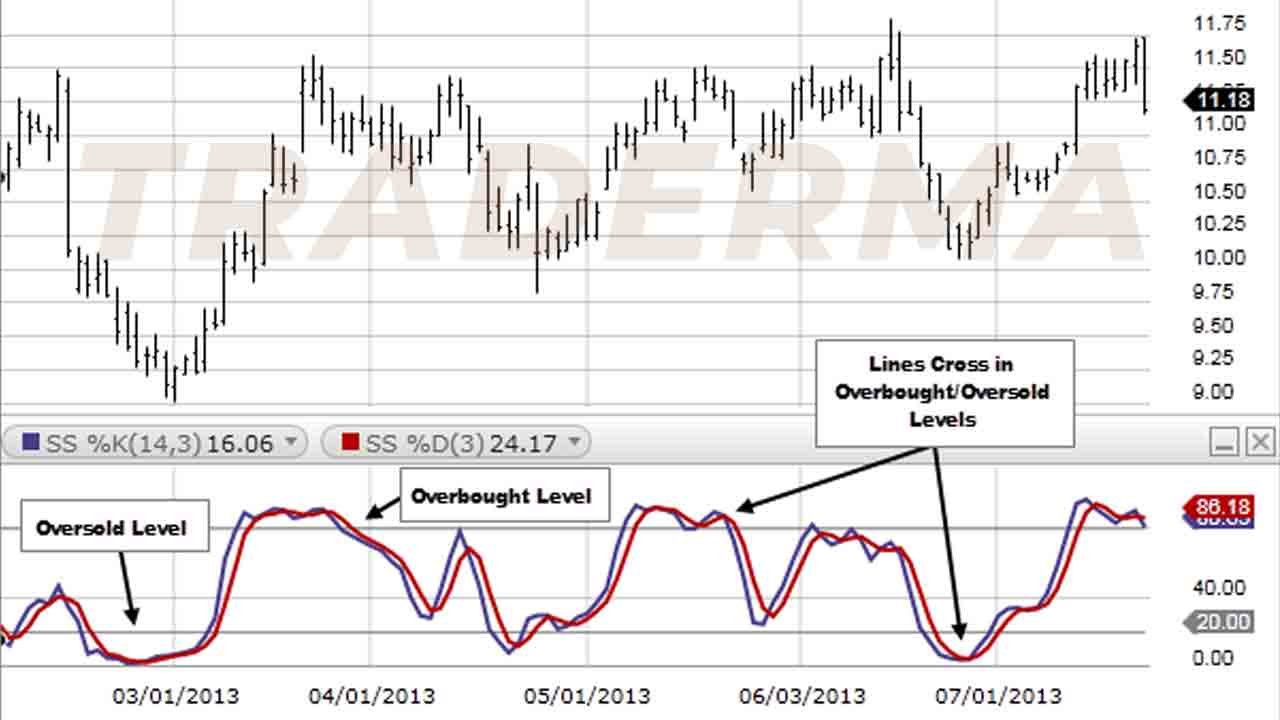 In a chart displaying a strong bullish trend, for example, a downward cross through the signal line indicates that the most recent closing price is closer to the lowest low of the look-back period than it was in the previous three sessions. A sudden drop to the lower end of a trading range after sustained upward movement may indicate that bulls are losing steam.
Relative Strength Index
Similarly to the relative strength index (RSI) and Williams %R, the stochastic oscillator is useful for determining overbought and oversold conditions. From 0 to 100, the stochastic oscillator indicates overbought conditions with readings over 80 and oversold conditions with readings under 20. Crossovers occurring in these outer ranges are considered particularly strong signals. Crossover signals that do not occur at these extremes are often ignored.
If you are developing a Effective Trading Strategies based on the stochastic oscillator in the forex market, look for a currency pair that exhibits a pronounced and prolonged bullish trend. Despite price nearing a previous area of resistance, the ideal currency pair has already been in overbought territory for some time. Waning volume is an additional indicator of bullish exhaustion. Once the stochastic oscillator crosses through the signal line, watch for the price to follow suit. Though these combined signals are a strong indicator of a reversal, wait for price to confirm the downturn before entering – momentum oscillators are known to throw false signals occasionally.
Using this setup with candlestick charting techniques can further enhance your strategy and provide clear entry and exit signals.
"How To Get Rich With Bitcoin Even If You Have No Clue About Technology"
The surprising wealth-building secret of a 
globe-trotting vagabond