To celebrate International Womens Day, Head of Market Analysis Anthony Cheung caught up with three of our female traders, both past and present, to talk about trading, personal challenges and ambitions for the future!
Head of Market Analysis Anthony Cheung sat down with three of our female traders, both past and present, to discuss trading, personal challenges, and ambitions for the future on International Women's Day.
"'Trading is a hard one to crack,' said Jon Regan, a head of global markets for executive search firm Sheffield Haworth. 'I don't think it has changed much, although firms are working hard to improve their gender ratios.' Women account for 12 to 15 percent of trading roles at the firm, which works for many leading investment banks."

– Jon Regan
Female traders are in demand
Companies, industries, and professions are all trying to improve their statistics around gender inclusion, and trading is no exception. The following is an excerpt from a 2018 Reuters article. The headline? "Wall Street Wants More Female Traders, But Old Perceptions Die Hard":
There are some women (and some men) who cannot cope with such a demanding environment. I discussed this issue with Terrance Odean, an associate professor at the Haas School of Business at the University of California, Berkeley. Brad Barber and he coauthored the famous study "Boys Will Be Boys: Gender, Overconfidence, and Common Stock Investment."
Odean is quoted in my 2016 research paper, "How Smart Women Are Shaping the Future of the Financial Industry":
Historically, women have been underrepresented in the investment industry. Men may be overconfident for this reason. Picture those huge trading rooms where everyone is glued to their monitors – mainly men. When I walked into a trading room for the first time, I was shocked at how unattractive the environment was. You are more likely to ignore the environment in which you work and the long hours you spend there if you are overconfident and certain you will become wealthy. Often, women and men weigh the trade-offs of careers differently.
For example, women might ask themselves if this is a reasonable way to live. Fortunately, I think things are changing. There are differences. When I speak to groups of financial advisors, more women are now in the audience. We now have more women in our Berkeley MBA classes. Even though they may not all be going into finance, every job in some way involves finance. Cultural norms are shifting. As women enter the workforce, businesses are changing and places become more reasonable places to work."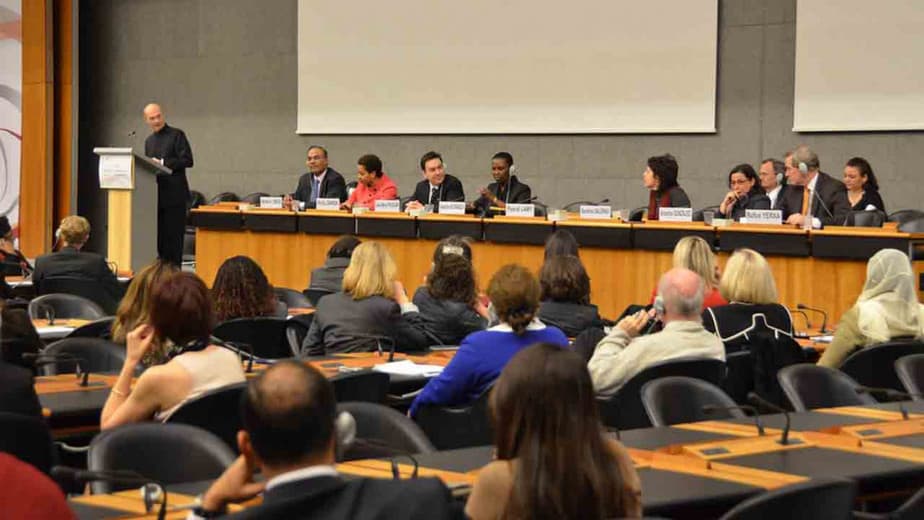 Despite the challenges highlighted by Odean and Reuters, more and more women are thriving as traders. I spoke to three such women — Sarah Behbehani, a commodities trader and former senior vice president LNG at JERA Global Markets in London; Linda Bradford Raschke, CTA, a veteran currency and futures trader in Chicago; and Mire B. Acosta, a freelance cryptocurrency trader in Medellín, Colombia — about what drew them to the space, the challenges they encountered, and what was most critical to their success.
Why Some Women in Trading
Sarah Behbehani: I am the eldest among five girls born into a merchant family in Kuwait. Dad was a stock market / gambling aficionado. Markets and speculation were always on his mind. A big tradition in our culture was for men to meet in a separate tent to talk about current affairs, politics, and stocks. Whenever I was about eight or nine, my dad would take me along with him – he treated me like a son.
I've been a trader for over 20 years and have had the opportunity to live and work in London, Dubai, and Singapore. I was most recently senior vice president LNG for JERA Global Markets. JERA is a leading utility-backed seaborne energy trader of LNG (liquefied natural gas), coal, and freight with a platform for trade in all major markets, including North America, Europe, Middle East, Africa, and Asia.
What makes me love trading so much? I'm impatient – I get bored easily – I'm a Gemini! However, when it comes down to it, I like the feeling of knowing your decision was right or wrong immediately. I also love the adrenaline rush and the fact that each day is a new challenge.
The business of trading is very social. If your clients don't like you, they won't call you, and you won't be doing any deals. Trust is critical. In 2010 the market for LNG wasn't great and I decided to short three cargos in India. The trade didn't work out. I lost $20–30 million on the three cargos combined. But I was honest and told one of my biggest counterparties I had taken a speculative position and got caught short. They told me they appreciated my honesty and they were very honorable and didn't take a penny over market when I had to unwind my trade. I have learned that you can't be a good trader without making mistakes. To add context here though, my best trade ever made us over $200 million in one month!