Description
What is «FX Trend Stalker»?
"FX Trend Stalker" is a powerful indicator for Forex market, fully packed with features that will allow you to gain success in trading. The indicator works with all major currency pairs and on M1-M15 timeframes.
"FX Trend Stalker" includes:
Neon lines provide buy/sell signals for entering/exiting trades.
According to the algorithm, this feature goes along with the wide Neon Line on the chart when the trend direction is confirmed and the trend strength is strong, as shown in the Trend Power bars on the informer.
Eight bars show the strength of a trend on the current timeframe.
On the informer, there are special arrows that indicate trend direction on the larger timeframes (M5-M30), so you don't have to switch timeframes every time you want to confirm an entry.
What does it make?
Our team of experts has spent a lot of time combining different algorithms into one tool to create "FX Trend Stalker". Despite sounding pretty complicated, the interface of the indicator is highly user-friendly. After you've used a tool for a while, it becomes intuitive once you understand how it works. The indicator may appear difficult on the inside, but on the surface, even a new trader can understand it. All you need to do is follow the Buy and Sell signals that are displayed on the screen of an MT4 platform in order to increase your profit.
It is certainly suitable for experienced traders as well. A trader with years of experience in the Forex market may find "FX Trend Stalker" useful because of the different levels of trend confirmation.
As a result, "FX Trend Stalker" is suitable for both beginners and experienced traders.
This is how Powerful Entry looks on the chart: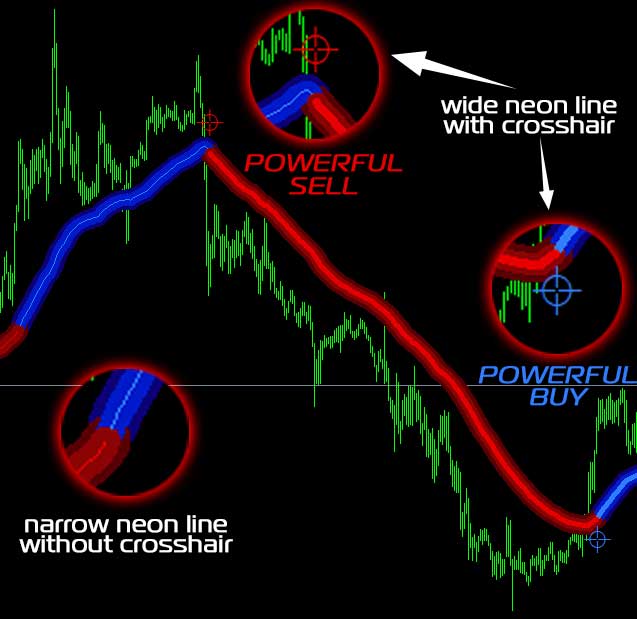 Profit of 347 pips made so far and it's still shooting up
the best trend catcher FX Trend Stalker:

The "Fx Trend Stalker" gives our members an additional 172 pips on M5.
Follow its signals and profit!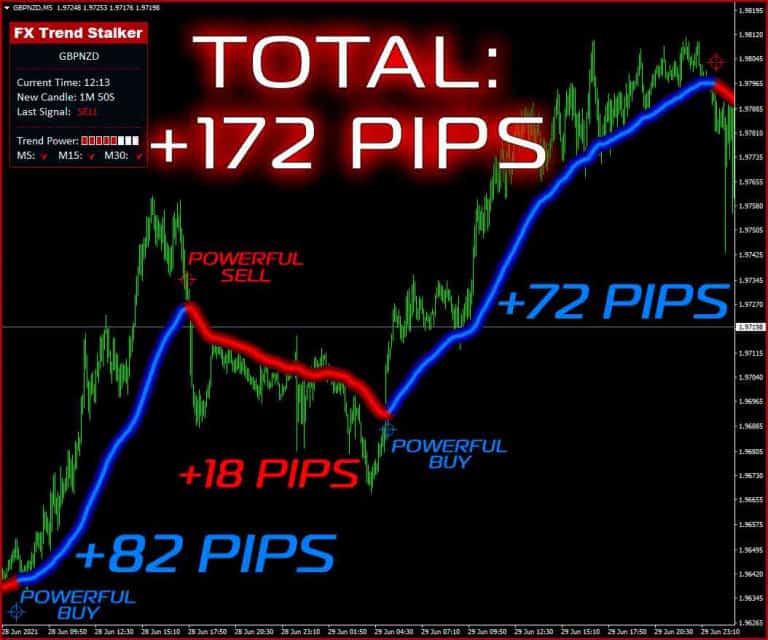 Three quick moves on M1 could make you reach such profits: +104 Pips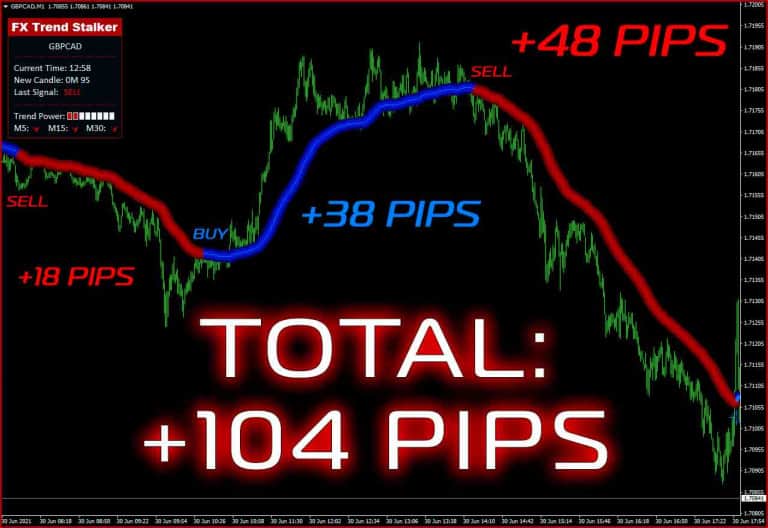 "FX Trend Stalker" makes it easy to get such impressive trades!
GBP/USD, EUR/JPY, AUD/USD, GBP/NZD, AUD/JPY, GBP/JPY
Gained +907 pips together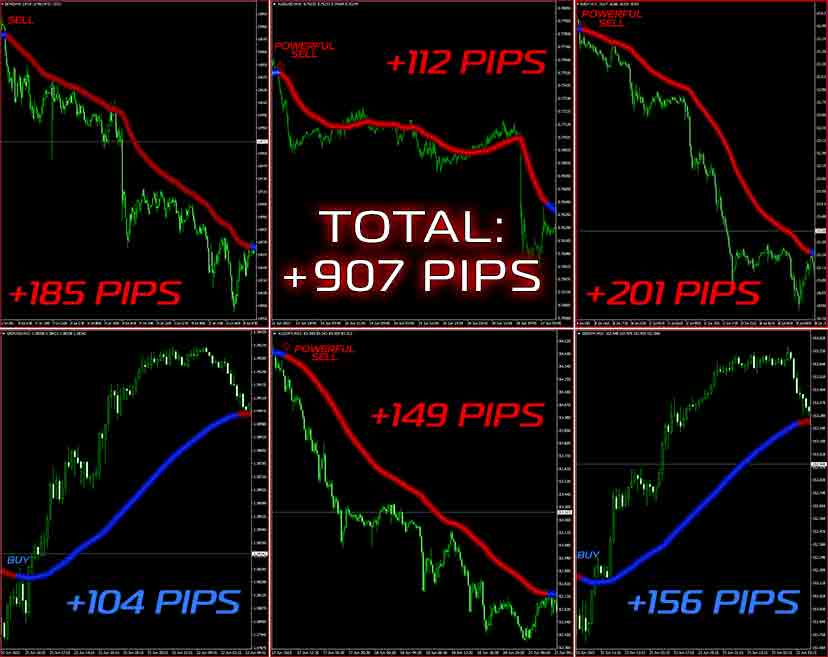 During the M1 timeframe, we've had a winning streak:
Profit: 343 pips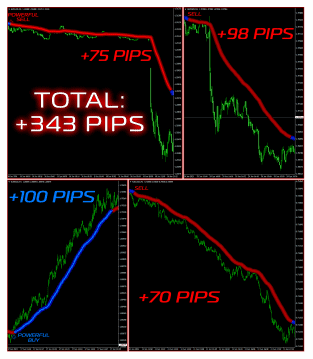 10 Reasons to Get «FX Trend Stalker»
Super easy installation process
Step-by-Step User Guide
One-time payment
Lifelong product license
24/7/365 online Customer Support
60-day money-back guarantee
Available for use on all major pairs (M1-M15)
Profitable Trading Algorithms
Trend Power and Global Trend features
Robust 100% non-repainting signals